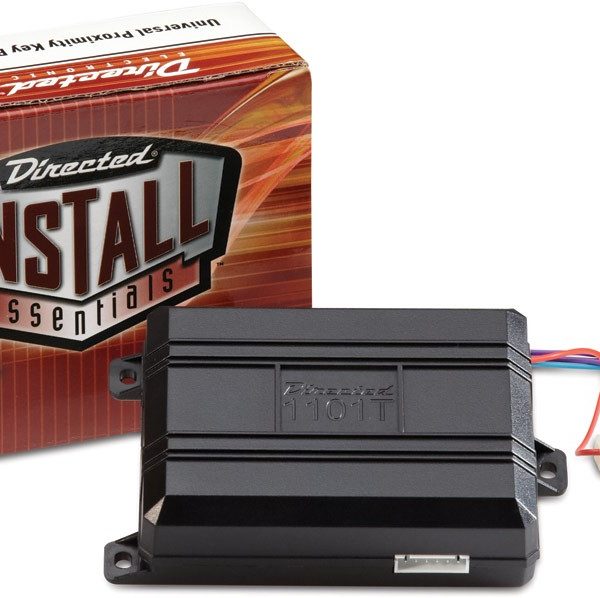 1101T Universal Proximity Key Bypass
The Directed 1101T is an interface module that is used when installing remote start products in vehicles equipped with a proximity key.
This type of key does not need to be inserted into the ignition to start. A small chip called the transponder, transmits a very low powered radio frequency (RF) signal, which is picked up by the immobilizer's transceiver. Once the correct signal is received, the immobilizer will enable the ignition and/or fuel systems.
Universal Proximity Key Bypass Module
Module is used when installing remote start products in vehicles equipped with a proximity key
Bypasses the immobilizer system only while the remote start is in use
When the remote start system is not in use, the factory immobilizer remains fully functional