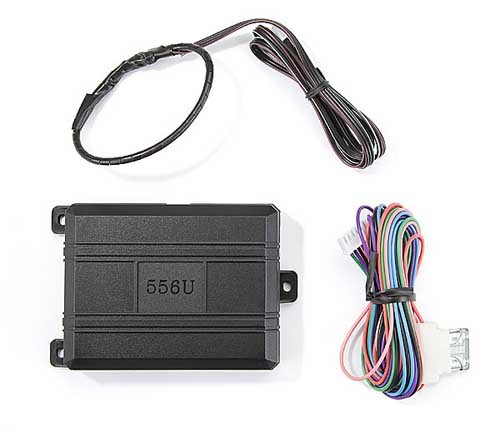 556UW – Universal Immobilizer Bypass Module
Bypass the OEM transponder anti-theft systems found on many newer vehicles including the new General Motors Pass-Key 3 and Honda Immobilizer systems.
Only bypasses factory anti-theft systems during remote starting, keeping the factory system intact at all other times.
Simple two to six-wire connection for easy installation. Requires use of a spare key for the vehicle.