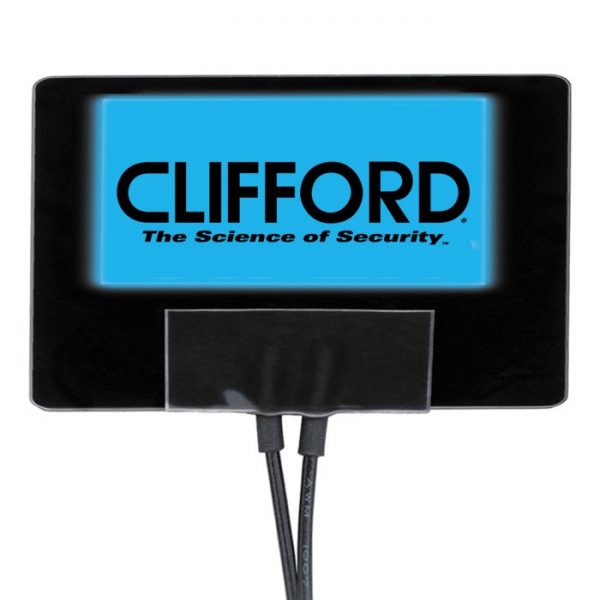 Clifford 620C Flashing Electro Luminescent Indicator
This is a Electro-luminescent Blue Glowing LED style of lighting. It is less than 1/8 of an inch in thickness and includes all parts.
It's perfectly designed to mount onto vehicle windshields and/or side doors. It's bright blue glow can be seen from hundreds of feet away.
Electro Luminescent Armed Indicator Light
Large armed display to deter criminals
"Protected by Clifford" and Clifford logo
Connects to negative armed output
Extreme low current draw, and high visibility.