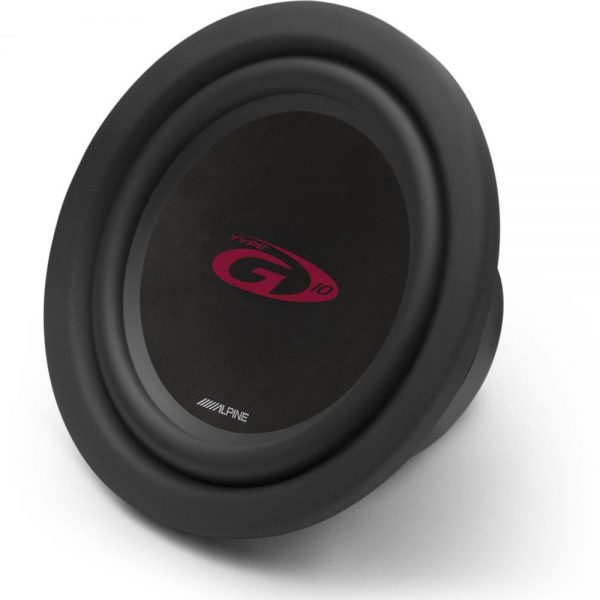 Alpine SWG-1044 10″ Car Audio Subwoofer
High performing bass at an affordable price. The Alpine Type-G subwoofers feature a highly efficient design with all new cone materials that allow these subs to play both louder and lower. With a shallower mounting depth, these subs can be installed just about anywhere.
An excellent match for the Type-G speakers, the Alpine SWG-1044 10″ Type-G subwoofer combines impressive bass output with high power handling and efficiency, and at a comfortable price level!
10″ (25cm) Type-G Subwoofer
Peak Power: 500W
RMS Power: 150 W
Frequency Response: 30Hz – 1kHz
Sensitivity: 88.4dB/W (1m)
Installation Diameter: 235mm
Depth: 139mm