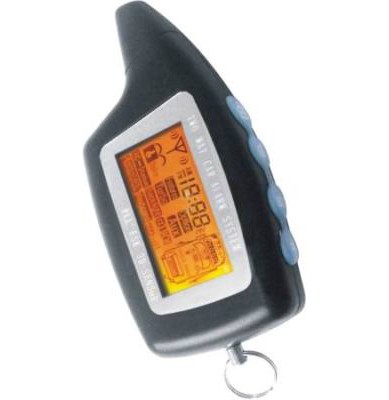 CARVOX CX-2300B
FEATURES:
Ultra-long FSK communication range (Two-way range over 9000ft).
Code hopping technology for anti-scanning and anti-grabbing.
Compatible with factory security system.
Multiple user-programmable features.
Visual and Audio alert on remote.
Shock Sensor Car/alarm status.
LCD display on remote.
Long range remote start with gear position checking.
Multiple signal detection (Tach, High-Voltage and Oil sensor) for remote start.
Reservation mode and Turbo mode selectable.
Valet mode.
Anti-car jacking system.
Door/hood/trunk sensors.
Silent arm/disarm/alert.
Automatic windows roll-up.
Automatic dome light supervision.
Remote trunk release.
Programmable auxiliary output.
Interface of microwave sensor or optional sensor.
Smart LED indicator.
Six-tone 120db siren.
Remote query function.
Turbo mode function.
Ultra-low standby power consumption of remote control.
Real-time clock and personal alarm clock of remote control.
Keyboard lock and LED backlight.
Remote engine starter.