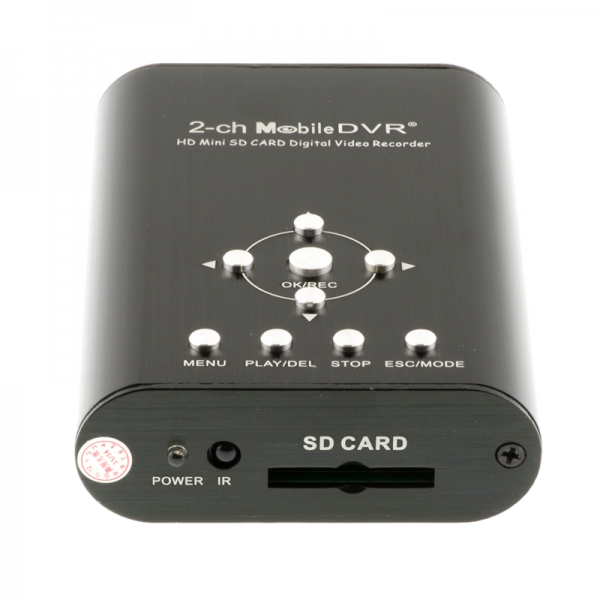 SW002 – Silent Witness 2 Channel Single SD Card DVR
We offer several commercial DVR systems ideal for most commercial applications such as HGV, Taxi, Plant and other vehicle applications.
Our DVR's have 2, 4 and 8 channel configurations and will suit most needs using either hard drives or SD cards as the recording medium.
A typical DVR system would be connected to a front, rear and two side view cameras along with a monitor to view the DVR output.
DVR alarm inputs can be used to embed a symbol on the video for example if a door was opened or a seat belt was not being used.
DVR triggers can be used to activate a full screen view on a monitor of a camera, for instance: put the vehicle into reverse and the rear camera will display on the monitor ready to help you reverse, or you can trigger a side view if your turning left or right when you indicate.
DVRs recording onto Hard Drives allow for longer recording times, typically around 30 or more days depending on the video quality.